Black History Month commemorates the impactful black leaders of our past and shines a spotlight on our everyday heroes. This is a time to reflect on eventful moments and to celebrate the people who continuously strive for justice and compassion.
In honor of Black History Month and National Black Business Month, we want to elevate some of the amazing Black-owned businesses we have the privilege of working with!
Nikki Pounds, Owner, HR Unequivocally®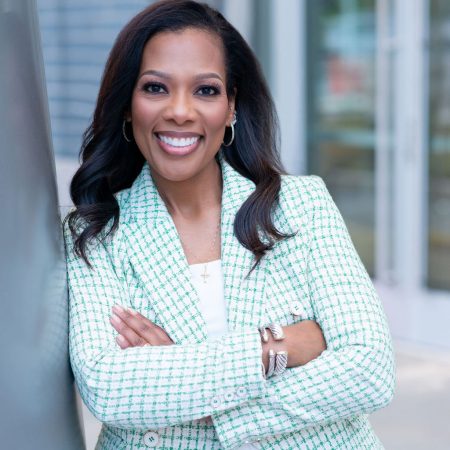 Nikki Pounds is an accomplished business executive with more than 25 years of corporate Human Resources experience and is the owner of HR Unequivocally®.
HR Unequivocally® is an HR consulting firm that partners with organizations to create growth strategies involving all aspects of human capital management, leadership development, and DEI.
Nikki prides herself on empowering others to succeed by providing the necessary training, support, expertise, and guidance needed to meet and often exceed their goals.
United Way is thankful for Nikki's partnership. She currently serves on United Way's Equity Advisory Board, helping improve lives and remove barriers for ALL community members.
"Black History Month is important because we intentionally look back on the many sacrifices, achievements, and contributions black people have made to our society. We focus on remembering where we have come from, acknowledge the inequities that still exist, and challenge ourselves to keep fighting for a more an equitable and inclusive future."

Nikki Pounds
Tynetta Tee Moore, Owner, Level One Gaming & Technology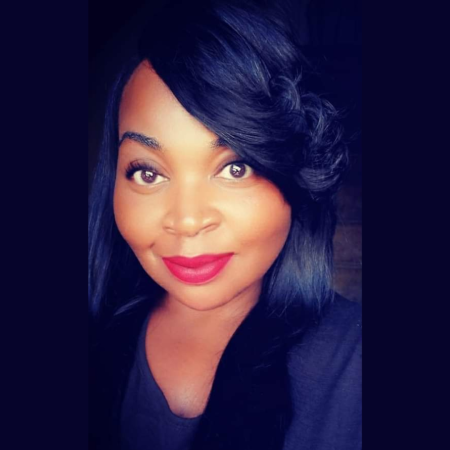 Tynetta Moore has over 20 years in the tech field, is an engineer, and a North Carolina A&T HBCU Alum. She started Level One Gaming & Technology in 2018 and became the first Black-owned/Black Woman-owned Technology company in the Rock Hill VMS program.
Level One focuses on various realms of technology from gaming to data analytics and is now branching into tech workforce development with an office in downtown Rock Hill. This comes after over 3 years of facilitating online as a Tech Tuesday platform.
Recently, Tynetta opened the Rock Social Selfie Studio, the first Selfie Studio and content space in York County. Rock Hill Selfie Studio can also be utilized for podcasting, content creation, small events, party rentals, classes, and more!
United Way has partnered with Tynetta on various community events. She is dedicated to making her community a better place!
"While the work and achievements are being done all year long, Black History Month is a time to reflect, honor, and celebrate the culture.

It's also a reminder that we still have much work to do. It's a time to strategize how collectively we can create opportunities, collaborate as a community, and educate."

Tynetta Tee Moore
Jonathan & Crystal Nazeer, Founders, Victory Gardens International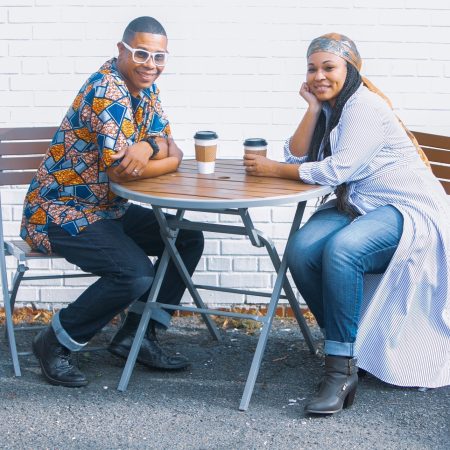 Jonathan and Crystal Nazeer are the Co-Founders of Victory Gardens International, a Rock Hill, SC based 501(c)3 organization whose mission is to spearhead community redevelopment through urban farming, food production, food access, and job creation in low-wealth communities globally.
With a passion for agriculture, good food, and a commitment to service they launched the organization in 2021. With strong corporate resumes in banking, accounting, sales, and marketing the Nazeers have grown the organization to include three successful social enterprises that address food sovereignty, nutrition education, and workforce development. Additionally, the impact of their programs increases food equity and health in marginalized communities.
Their social programs include Community Gardens, Workforce Development, and FoodFit/FoodFit Jr. Victory Gardens' social enterprises include Innovations Gardens, FARMacy Community Farmstop, and Victuals.
United Way is proud have Victory Gardens International as a partner through their workforce development efforts.

Our Work
United Way is working to address the obstacles faced by male and female Black Americans. We work consistently and intentionally to pursue equity by:
Leveraging an Equity Advisory Board of community experts to provide the strategies, best practices, and success measures to create more equitable communities.
Committing to becoming more diverse, inclusive, and equitable as an organization.
Partnering with and funding organizations that align with our racial equity values.
Utilizing data to ensure we impact communities of color and marginalized communities.
Equipping the UWYC staff, Board, and community partners with the skills and knowledge to inform and build equitable approaches to work and life.