It's Publix Appreciation Week! Year after year, Publix Super Markets, Inc. showcases their commitment to strengthening our community one day at a time. Publix Super Markets, Inc. has become United Way's No.1 Global Corporate Leader and has aspirations to reach higher heights to help more individuals in our community and in the 7 state footprint.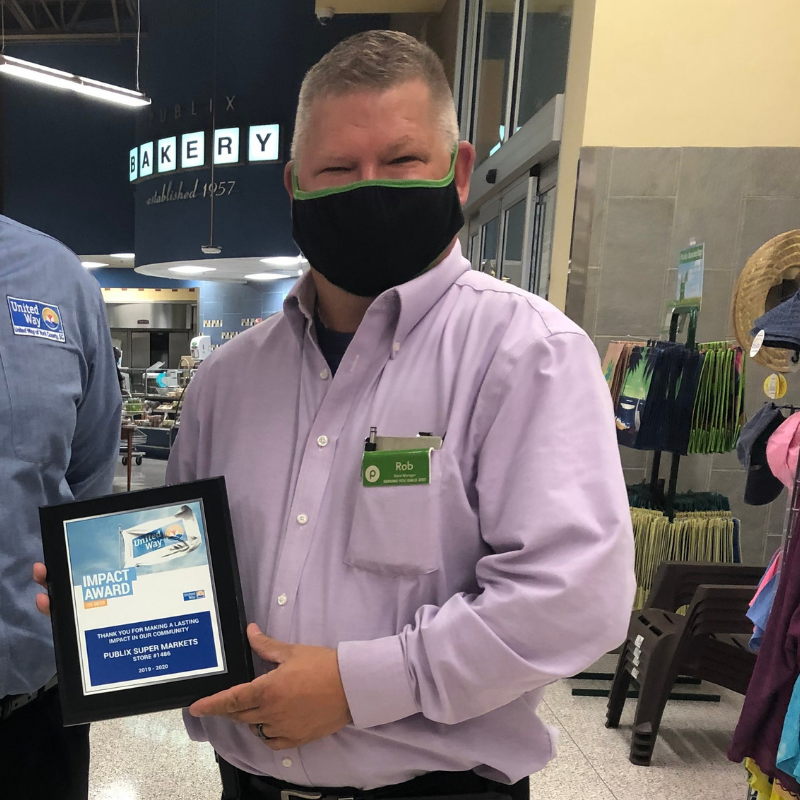 During Publix Appreciation Week, we want to express how thankful we are for the leadership at the Publix locations in York County. Each individual truly leads by example in their commitment to improve lives and strengthen the community. Every year, Publix Associates go above and beyond to make a lasting impact in our neighborhoods.
Let's hear from our store managers across York County on why they support United Way and our Bold Goal!
Michelle Harris, Publix #1419 Store Manager – "I've been with Publix for 27 years! I support the UW because it's the right thing to do. I choose to support the community that I live in by giving financially; this helps make an impact. When I see what my financial donation does, helps break the cycle of poverty, end homelessness, and more, I know my contribution is helping."
Jonas Johnson, Publix #1482 Store Manager – "I've been with Publix for 18 years and about 2 of those years I have been at the Cherry Road location. I have seen so many families struggle. Whether they have been Publix employees or not, United Way does whatever they can to support those families. I want to be part of an organization that will be there for its associates and our community."
Ashish Chandarana, Publix #1485 Store Manager – "I have been with Publix since 2008 but I have supported United Way even longer. Supporting UWYC is a way to stay true to our company's mission statement and give back to the local community. I have seen the benefits and work of United Way through associates' stories, church, and in the community as a whole."
Kendra Zajac, Publix Store Manager and UWYC Board Member – "I've been with Publix 8 and 1/2 years. I'm currently at the Whitehall Commons location in Charlotte. I serve on the UWYC board so I can help make a difference in my community. I believe in the Bold Goal because it important to help families so they can fulfill their life's goals. When you are financially secure the entire family unit has an opportunity to thrive."